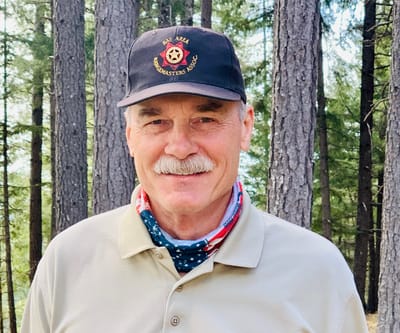 OUR PROGRAM:
Under the authorization of the presiding Sheriffs for Mendocino, Sonoma and Lake Counties, we provide the necessary training, for RESIDENTS of those counties, seeking to obtain, renew or modify a concealed carry weapons (CCW) permit. The student will be presented with a summary of legal requirements & implications of lawfully carrying a loaded, concealed handgun in public, with emphasis on conflict avoidance, respect for others, responsible gun ownership and safety. We train the student in essential handgun handling and shooting skills, however applicants should have a basic knowledge of their weapon before attending the class. Upon completion of the course, the student should have a clear understanding of California laws pertaining to the use of force and concealed carry of firearms. While directly observed in exercise and course of fire, the student shall demonstrate the ability to safely carry, handle and fire their chosen handgun, through performance in technique and marksmanship.

INSTRUCTOR:
Ron is a retired Menlo Park Police Sergeant with over thirty years of field experience. As the department Range Master and a Master Firearms Instructor, he managed a team of instructors, authored and implemented a comprehensive training program for AR-15 patrol rifles, less lethal munitions and oversaw all aspects of firearms training.
Ron is a P.O.S.T. certified pistol, Class 3 AR-15, less lethal munitions, and Sub-machine gun survival shooting instructor. He holds a Colt AR-15 armorer certification and is a graduate of Gunsite 250. Additionally, he holds an H.R. 218 national carry CCW permit, B.S.I.S. exposed firearms permit and guard card. He is an NRA certified pistol instructor, a life member of the NRA & CRPA and has been serving as a civilian CCW instructor since 2017.
One of Ron's collateral duties included dignitary protection. He worked directly with federal, state and private security teams, providing protection to visiting dignitaries. To name a few: Vice President Dick Cheney, First Lady Barbara Bush, Secretary of State George Schultz, The Dalai Lama, Caroline Kennedy, Jane Fonda, and Mike Rowe.
Ron is a safe, patient and methodical instructor. As marksmanship is a perishable skill, he encourages continual practice, training and education. A strong advocate of self protection, he offers a variety of private instruction. Whether you are a first time gun owner or someone who wants to brush up on your skills, he can provide the necessary instruction.
PRIVATE OFF SITE COURSES ARE AVAILABLE,
CALL OR EMAIL TO DISCUSS DETAILS :
707-485-2481 /
mendoccw@gmail.com
It should be noted that a CCW class is not always for a beginner. It's generally designed for and intended to be a venue for applicants with a basic understanding of shooting and gun handling techniques. To that point, for less experienced persons, preparatory training could prove beneficial, increasing the applicant's confidence and probable success.
Check out our RESOURCES and F.A.Q.'s page for other information and links. For more information on the CCW application process, click the specific link below, for your county of residence.Mendocino County SO CCW Sonoma County SO CCW Lake County SO CCW**Completion of this course does not guarantee issuance or renewal of a CCW Permit. It is only one requirement, of several, that must be met.